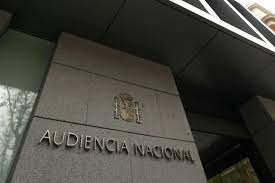 The leader of the Algeria-backed Polisario separatist front Brahim Ghali, who is currently hospitalized in Logrono in Spain, has been summoned to appear before Spanish courts over several charges, including torture and kidnapping.
The summons, which takes place following a complaint filed by one of Ghali's victims, the Saharawi dissident, Fadel Breika, a Spanish national, was confirmed by the plaintiff as well as by judicial sources in Madrid.
After several days of the controversial presence in Spain of Brahim Ghali, who entered the European country with a forged passport and a fake name, the Spanish justice system has decided to summon Brahim Ghali on 5 May 5, according to several Spanish media.
The examining magistrate of the Audiencia Nacional in Madrid, Santiago Pedraz Gómez, reportedly issued a summons to hear the Polisario Front leader following the complaint lodged by Fadel Breika.
In the complaint, the plaintiff points out that he was abducted, arrested and tortured for months without trial before his release on 10 November 2019.
According to press reports, the judge also reportedly requested the hearing of Sid Ahmed El Batal, a security officer in the Tindouf camps and Bachir Mutsapha Sayed.
The investigation into Ghali comes after the Saharawi Association for the Defense of Human Rights (ASADEDH) had filed a writ with the Central Court of Instruction number 5, which is headed by Santiago Pedraz.
Brahim Ghali was charged in 2016 by the judge of the Audiencia Nacional, José de la Mata, following the accusation of committing crimes of genocide, murder, torture and disappearances allegedly committed against the dissident Sahrawis in the Tindouf camps, in southwestern Algeria.
The judge admitted a complaint filed in November 2012 by the association ASADEDH and three victims against 28 members of the Polisario Front and high-ranking officials of the Algerian government.
When the presence of Ghali in Spain was leaked by the press few days ago, the Moroccan Minister of Foreign Affairs, Nasser Bourita, requested explanations from the Spanish government for this presence and in an interview with the Spanish news agency EFE Saturday, he reiterated Morocco's strong rejection of the Spanish decision to host the Separatist leader.
Spain has to choose either Morocco or Ghali, Bourita said, warning that the Spanish decision risks seriously to undermine relations with Morocco.
Brahim Ghali, who entered Spain with an Algerian passport bearing his photo but under the name of Mohamad Benbatouch, is accused of committing several crimes and pursued by Spanish justice after several Polisario victims' associations filed in 2008, 2013 and 2016 lawsuits and evidence against Brahim Ghali requesting his identification and arrest.