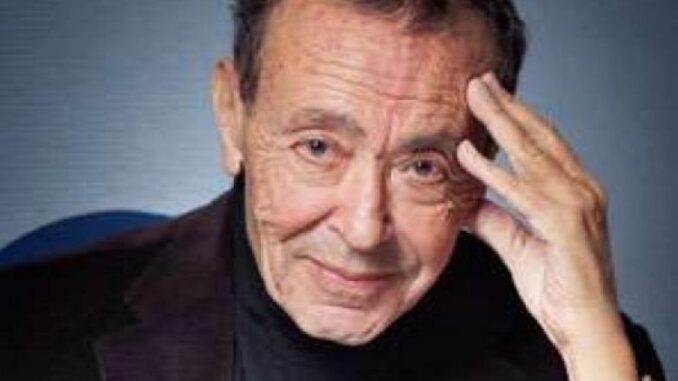 The founder of Jeune Afrique magazine, Béchir Ben Yahmed, passed away this Monday morning, May 3, in Paris at the age of 93. He was hospitalized since late March, after contracting Covid-19.
Franco-Tunisian, Béchir Ben Yahmed had founded the magazine that would become "JA" in 1960, the year of many african countries' independence.
Béchir Ben Yahmed was born in Djerba in 1928, in Tunisia under French protectorate. Son of a merchant, he militated for independence alongside Habib Bourguiba, and became his  Secretary of State for Information  for some time, even though he was only 28 years old.
He already created his first magazine: L'Action, in 1956. He left the government and founded Afrique Action in 1960, later renamed Jeune Afrique. Béchir Ben Yahmed then left for Rome and moved to Paris, where "JA" is still based today.
He dreamed of making it the reference media on the continent, which is now the case: it is the first French-language magazine in Africa in terms of circulation. Several future great writers of journalism such as Frantz Fanon and the academician and Goncourt Prize winner Amin Maalouf wrote for the magazine that he set up in Paris.
Journalist and anti-colonialist editorialist, Béchir Ben Yahmed met Nasser, Che Guevara, Lumumba, Ben Barka, and interviewed Ho Chi Min. A press owner described as very demanding and resilient, he faced storms. Bans on publication, economic difficulties… Over the years, around the magazine, a group was formed: publishing house, website, events and even travel agency.
At the end of the 2000s, Béchir Ben Yahmed passed the baton to his sons, Amir and Marwane, as well as to the current editor, François Soudan, who describes Béchir Ben Yahmed as the DNA of "JA" and a great witness of the post-colonial period.