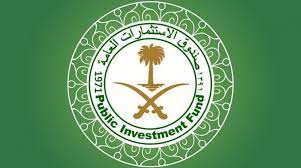 Saudi Crown Prince Mohamed bin Salman (MbS) Tuesday pledged $1 billion in form of investment and loans as part of the kingdom's contribution to Africa's post pandemic recovery.
Speaking at a debt relief conference in Paris, MbS said the Saudi Development Fund will carry out future projects, loans and grants worth three billion riyals, or around $1 billion, in developing countries in Africa this year, Zawya reports.
The de facto ruler of the Gulf Kingdom added that the Saudi sovereign wealth fund, the Public Investment Fund (PIF), had invested around $4 billion in the energy, mining, telecoms, food and other sectors in Africa and that it would continue to look for opportunities in other sectors in the continent.
French President Emmanuel Macron hosted dozens of African and Europeans leaders as well as heads of some international lenders including IMF and World Bank to discuss the financing of African economies post the pandemic.
The African continent, though less traumatized by the pandemic, has seen its economy almost plummeted as result of the turndowns of the global economic slowdown caused by the pandemic.
"The impact of the pandemic on low-income African countries was severe, as it widened the financing gap needed to achieve development goals. It is important to continue joint international efforts to overcome this crisis," the Saudi Crown Prince said.
Earlier in the conference, IMF member countries agreed to clear Sudan's arrears to the institution, removing a final hurdle to it obtaining wider relief on external debt of at least $50 billion, Zawya reports.