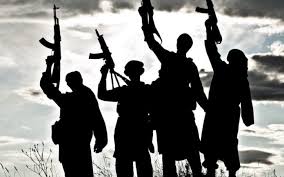 At least 15 people were killed by armed men on Wednesday, May 19, in the Adjarara neighborhood of the Tin-Akoff commune. Immediately afterwards, 15 gunmen were killed in an exchange of fire with a patrol from the Markoye military detachment. One soldier was wounded.
This is the second attack targeting a neighborhood in the commune of Tin-Akoff in a few weeks. On Wednesday, while the inhabitants of the Adjarara hamlet were gathered for a naming ceremony, armed men on motorcycles jumped out and shot at the inhabitants.
According to a report by the governor of the Sahel region, fifteen people were killed. All the victims were men. "We believe that this was a reprisal, because it is one of the neighborhoods that provides alerts in case of movements of armed men in the area," said a source close to the case.
A few hours after the attack, a patrol from the Markoye military detachment encountered a group of armed men a few kilometers from Tin Akoff. After the exchange of fire, fifteen members of the armed group were neutralized, according to security sources. A wounded Burkinabè soldier was evacuated for treatment. It is not known at this time whether these armed men are the same as those who carried out the raid against the population in Adjarara.
Tin-Akoff had already been targeted by an attack during the night of May 8-9. At least three men were killed and houses were burned. Since 2015, the official death toll from jihadist attacks in Burkina Faso has been approximately 1,300 and more than one million displaced.