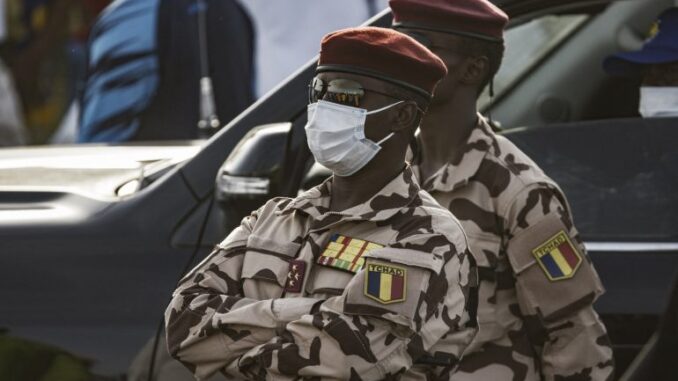 The African Union (AU) demanded Thursday that the junta that took power in Chad after the death of President Idriss Déby Itno complete "within 18 months" a process of "democratic transition" leading to "free, fair and credible" elections.
In a resolution made public Thursday on its website, the AU Peace and Security Council (PSC) "stresses the absolute necessity that the transition to democratic rule be completed within the 18-month period announced by the CMT starting from 20 April 2021.
The PSC insists on the respect of this deadline "by stating categorically that no form of extension of the transition period prolonging the restoration of constitutional order would be acceptable to the AU".
The PSC also demands power sharing with the civilian government, or that members of the ruling junta not stand for election.
This AU decision had been announced as imminent for several days. Then it was postponed, proof of the difficulties of the Union's member countries, some of which are opposed to unconstitutional changes of power, to reach agreement, between supporters of a suspension of Chad and sanctions on the one hand, and support for the transition promised by the military on the other.
A Transitional Military Council (TMC) of 15 generals, chaired by one of his sons, Mahamat Idriss Déby, himself a 37-year-old general, took power on April 20, announcing the death of the head of state, who was killed on the front lines against rebels. The CMT immediately dissolved the government and parliament and abrogated the constitution, while promising "free and democratic" elections at the end of an 18-month "transition" period, renewable once.
The AU's decision risks setting a precedent, according to Joseph Kazadi-Mpiana, a professor of international law at the University of Lubumbashi and an expert on the institution.