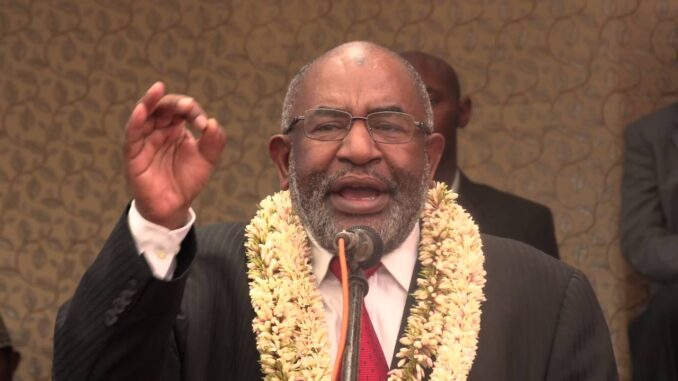 In a tense day, Azali Assoumani celebrated his second anniversary as president on Wednesday, May 26. A new president should have been inaugurated today, but Azali Assoumani was able to run for re-election in 2019 following a change in the Constitution in 2018. Gendarmes and police were widely deployed, fearing that the opposition would attempt armed action. However, the opposition showed its willingness to settle the situation peacefully and kept its word.
Traffic was remarkably free-flowing and many stores were closed on the streets of Moroni on May 26. The population preferred to remain cautious. President Azali Assoumani stressed in his speech that he wanted a climate of national harmony.
The Head of State reviewed the last two years, mentioning in particular the construction of infrastructure and the fight against Covid-19. He reached out to the Common Front of the Opposition in preparation for the 2024 elections. He also mocked the numerous grievances filed with the UN and the African Union.
At the same time, on the side of the opponents, a rally in the heart of the capital was quickly interrupted by dispersal fire from the forces of order. They then moved to a nearby town to hold a speech reminding people that Azali Assoumani was now illegally in office. For them, it was "a symbolic action that marks the beginning of the resistance. On the sidelines of these actions, a gendarme was stabbed during a wave of arrests.