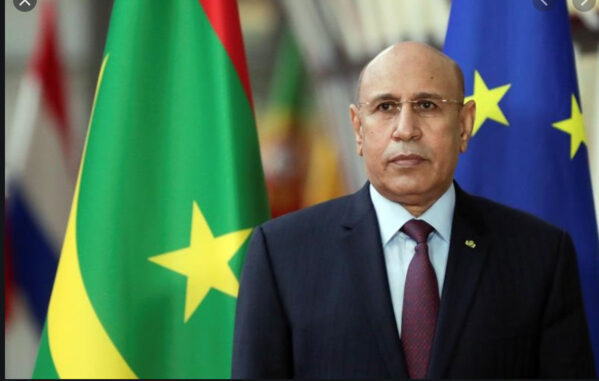 A total of 620,000 people, among the poorest populations in the country, will now benefit from health insurance covered at 100% by the State. This is a commitment that President Ghazouani made when he came to power in June 2019.
It was President Ghazouani himself who gave the first beneficiaries their insurance cards at a ceremony held Friday evening at the Palais des Congrès in Nouakchott. They were about a hundred heads of families who made the trip to the Mauritanian capital. They came from the interior regions of the country to take part in the ceremony and receive the precious sesame from the hands of the Mauritanian head of state.
I am the head of a family and I have several children," explains Fatma, who has just arrived from Tamechekett, a region in the east of the country located 800 km from Nouakchott. I was happy when I was contacted to make this trip. I received my card that you see here. "
With her insurance card, Fatma, like 620,000 other people, will benefit from full coverage.
"The first beneficiaries of this care have been selected on the basis of poverty criteria," explains the director of communication of the agency Taazour Mohamed El Kory.
The agency of national solidarity and fight against exclusion has begun the distribution of cards in 7 of the 15 regions of the country. The operation should be completed before the end of this year. From now on, about 12% of the population will be able to receive free care.