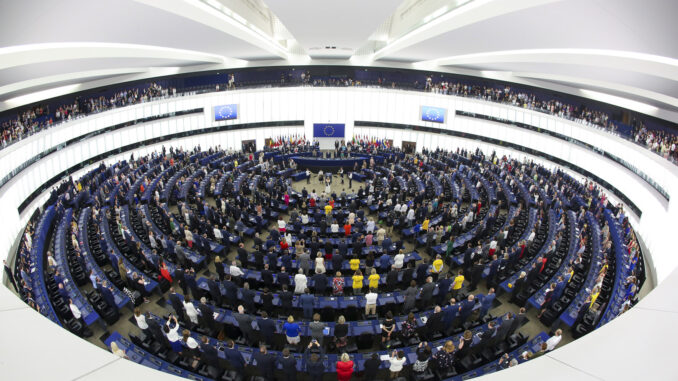 The European Parliament has discussed this Thursday a resolution that was tabled by the Spanish Ciudadanos party, member of the Renew Europe group in the European institution, which was expecting a strong condemnation of the North African country amidst the migratory incidents of last May in the occupied enclave of Ceuta.
However, the lot of those behind the resolution was a great disappointment as the European legislative institution insisted rather on the strategic scope of the relationship between the EU and Morocco and the need to preserve this relationship in the best interests of both parties.
Some isolated political groups within the European Parliament believed they would succeed in dragging MEPs into the Spanish government's adventure of "Europeanizing" its current diplomatic crisis with Morocco. However, it was not long before these groups found out that they had made a big mistake.
Actually, MEPs perfectly diagnosed the situation and acted accordingly. They realized that the Spanish Government was seeking to involve the European Union in its crisis with Morocco, which is a purely bilateral crisis, on the one hand, and that some political groups attempted to harm the privileged Morocco-EU partnership, on the other. And of course, the European Parliament opted for preserving the EU's unique strategic relationship with the North African Kingdom, instead of aligning with Spain's narrow agendas.
The emergency resolution tabled by the Ciudadanos party was largely amended and just "refuses" in a small paragraph, the alleged use of migration as a political instrument by Morocco, while its authors were expecting "strong denunciation". On the contrary, the European Parliament insists in the resolution that "as a close neighbor, Morocco is a privileged partner of the EU in the field of political and economic cooperation as well as trade, technical and development cooperation."
The European Parliament also recalls that Morocco has an "advanced status" with the EU and that "these privileged relations with the European Union must be preserved."
It also calls for the implementation of the "new EU agenda for the Mediterranean (…) in which Morocco is invited to strengthen its partnership with the EU".
The European Parliament also underscored the paramount importance of King Mohammed VI's decision to facilitate the return of unaccompanied Moroccan minors to Europe.
Thus, what was expected by Morocco's adversaries as a prosecution against the Kingdom, turned into a plea in its favor and in favor of its strategic partnership with Europe.