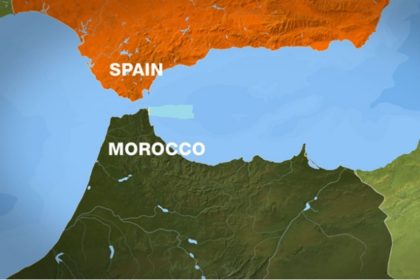 Morocco rejected in the strongest terms Spain's desperate attempts to Europeanize a crisis that blew up after Madrid sidelines with parties that seek to undermine the territorial unity of the north African kingdom, foreign minister Nasser Bourita said.
Speaking at a news conference in Rabat, Bourita said that the "root causes" of the row with Spain remain and that the political crisis was not going to end with the departure of Brahim Ghali, leader of the Polisario separatist front.
Bourita added that attempts by Spain to involve the EU in a crisis it has created with Morocco is a move that aims at distorting the spat from its real causes which are to be found in Spain's acts and statements in support of separatism.
He reiterated that "one cannot just combat separatism at home and support it in its neighbour."
Morocco had since April 19 complained that Spain hosted a separatist leader sued in Spain for serious crimes including war crimes. It deplored a stab in the back and Spain's maneuvering with Algeria to help a war criminal evade justice by letting him into Spain in secret conditions under a false identity.
Morocco is "satisfied with its ties with the EU," Bourita insisted, noting that EU commissioners and some EU countries welcomed Morocco's efforts to counter migration and make return of minors easy.
"The crisis remains as long as its causes persist," Bourita said, deploring a broken trust with Spain.