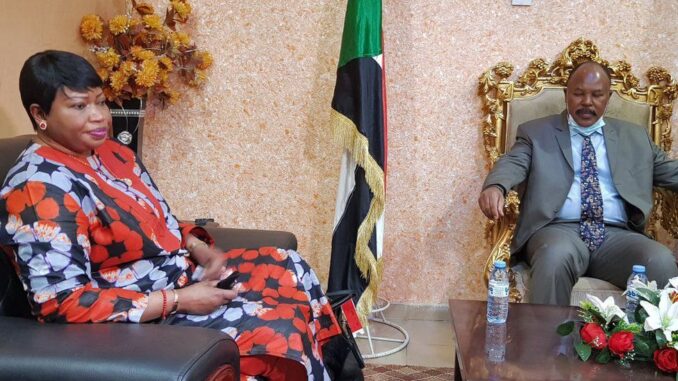 Sudan's council of ministers gave a "unanimous" green light on Saturday to a future trial of indictees at the International Criminal Court, ICC. The announcement comes weeks after former prosecutor Fatou Bensouda's historic visit to Darfur. It is not yet a transfer order for the suspects, including former President Omar al-Bashir, but a step toward their trial in The Hague.
The decision announced is primarily political. It is not detailed: it is a general decision "for peace and stability," said Federal Affairs Minister Butheina Dinar. There is no timetable or names of suspects who may be transferred to the ICC.
However, the decision means above all that one of the most important institutions in the Sudanese executive has agreed – "unanimously," the minister said – to remove any obstacles to the transfers. The "unanimity" underlines above all that the announcement has been endorsed by the Minister of Defence, and therefore by the army.
In concrete terms, if the Sudanese government is to be believed, it is now all a question of "procedure" and three former leaders are concerned: first, former minister Ahmed Haroun, who could be sent to The Hague before the end of July to join former Janjaweed commander Ali Kushayb in an ongoing trial; then, former minister Abdelrahim Mohamed Hussein. And above all, former president Omar al-Bashir, who has already been tried, convicted and imprisoned for corruption cases in Sudan, and for whom the government in Khartoum had already agreed to an ICC trial last year, but only after local procedures had been exhausted.