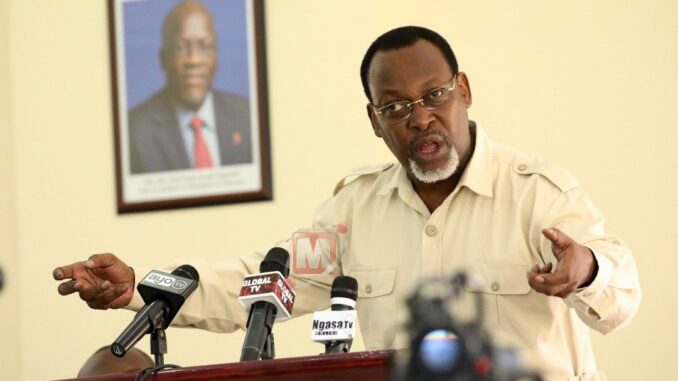 The chairman of Tanzania's main opposition party, Freeman Mbowe, was arrested along with 10 other party members in the northwestern city of Mwanza where they were planning a rally, Chadema announced Wednesday morning.
"Freeman Mbowe was approached by an army of police officers upon his arrival at the hotel at 2:30am and was arrested along with other leaders," Chadema said in a statement posted on Twitter and signed by its communications director, John Mrema.
"The other leaders were taken to Mwanza police station but the location of Freeman Mbowe is not known and so far there is no information on his whereabouts," the party added, asking the police to indicate where he is and why he was arrested.
"We condemn the repression of the rights of Tanzanians in the strongest possible terms. These are signs that the dictatorship that took place under President John Magufuli continues," he continued.
Former President John Magufuli, who led Tanzania since 2015 and was re-elected in October 2020, died in March, officially of heart problems. According to the constitution, Samia Suluhu Hassan, vice president and running mate of Mr. Magufuli, succeeded him.
In addition to the fight against corruption, Magufuli's presidency, nicknamed the "Bulldozer," has been marked by an authoritarian turn, with repeated attacks on the opposition and a rollback of basic freedoms, denounced by rights groups.
At least 150 members and leaders of the opposition, which had denounced massive fraud and challenged the election results, were arrested in the weeks following the election, according to the United Nations.