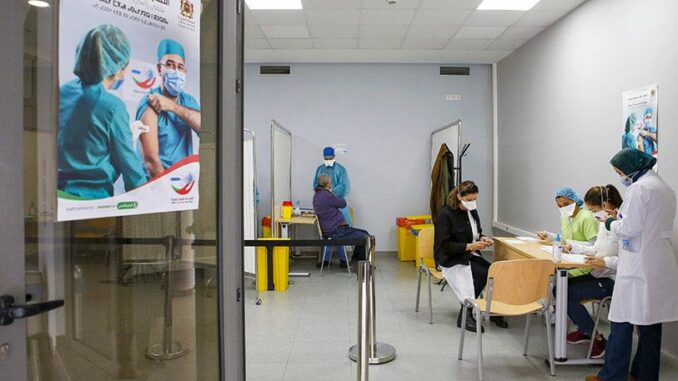 Morocco has become "a model in the field of vaccination" against Covid-19, said the African Center for Disease Control and Prevention (Africa CDC), an offshoot of the African Union.
"We recognize the leading role played by the Kingdom in terms of vaccination in the African continent. Morocco has become a model in the field of vaccination", underlined Director of Africa CDC John Nkengasong.
The statement was made following a meeting Thursday at the headquarters of this Pan-African organization's Agency, with Morocco's Permanent Representative to the AU and UNECA, Mohamed Arrouchi. The meeting reviewed the epidemiological situation in the Continent and the means to fight the pandemic.
"We were extremely happy with the Kingdom's decision to start producing vaccines," said Nkengasong, who welcomed this noble initiative by King Mohammed VI as it will help fight effectively the Covid-19 pandemic.
The Director of Africa CDC also highlighted the support provided by Morocco to the AU and to this specialized agency in the fight against this pandemic.
"Morocco has been present from the outbreak of the pandemic to support us in all our efforts and to show active solidarity" towards African countries, said Nkengasong, recalling the medical aid sent to several African states upon the King's instructions to help them fight the Covid-19 pandemic.