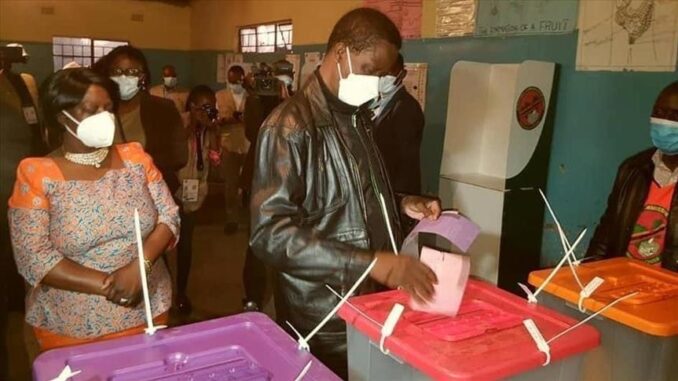 Zambian President Edgar Lungu conceded defeat in a midday speech Monday, congratulating his longtime rival Hakainde Hichilema, a 59-year-old self-made businessman, on his presidential victory.
"I want to congratulate my brother, Hakainde Hichilema, president-elect, who becomes the seventh president of the republic" of Zambia, said Lungu, who has led the country for six years.
He promised to comply with the Constitution to allow "a peaceful transition of power.
Hichilema, nicknamed "HH", was overwhelmingly elected with a lead of nearly one million votes over the incumbent president, the electoral commission announced around 2:30 a.m., noting a very high turnout of nearly 71%.
Coming to power in 2015, after the death of the previous president, Mr. Lungu thanked "Zambians for giving me this opportunity to be your president." "I have sought to serve my country to the best of my ability," he added, following a campaign that was highly critical of his economic management in particular.
His critics also blame the lawyer by training for his hardening of the opposition in recent years, with the closure of independent media and the arrest of opposition figures. Hichilema himself claims to have been arrested about 15 times since entering politics. Hakainde Hichilema, married with three children, is to be sworn in as head of state next Tuesday.