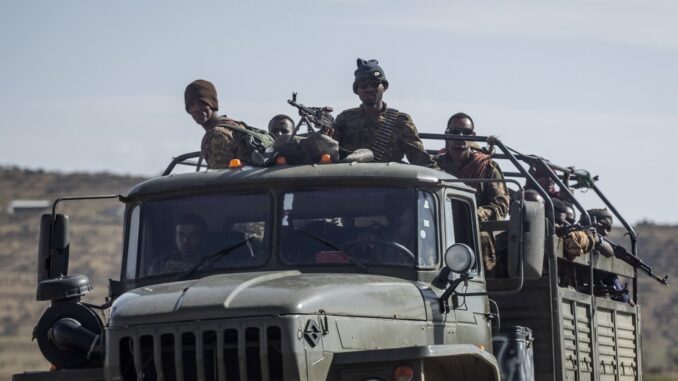 France has suspended its military cooperation with Ethiopia since July, the scene of a nine-month conflict between rebels and government forces in the northern region of Tigray, where famine threatens hundreds of thousands of civilians, French sources said.
During an official visit to Ethiopia in March 2019, French President Emmanuel Macron had announced that he had concluded a defense framework agreement with Addis Ababa for "specific support from France" on the establishment of an Ethiopian navy, in a country that nevertheless has no access to the sea.
The conflict in Tigray has strained Ethiopia's ties with other allies, such as the United States, where the Biden administration is openly critical of the war. A U.S. envoy will be dispatched to Ethiopia this week to demand an end to the fighting in the region, where fears of a humanitarian catastrophe are growing, Washington said Thursday.
The U.N. says 400,000 people are living in starvation conditions there, but aid convoys face security challenges as well as bureaucratic obstacles.