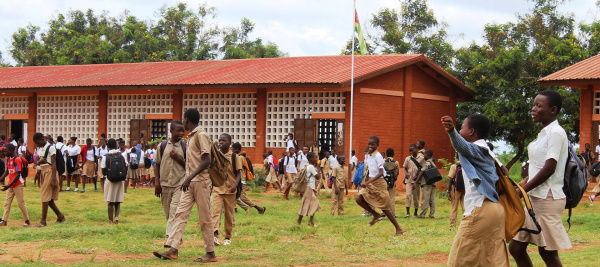 The Togolese government will pay the school fees of all students in public secondary schools for the 2021-22 school year. A measure announced this weekend by the government which surprised parents of students on the eve of the start of the school year in September. A decision that was greeted with mixed reviews.
In its press release, the government explains that the health crisis that the world is going through has had socio-economic impacts on the population and threatens to widen the gap of inequalities and vulnerabilities. Hence the decision to subsidize middle and high school students this year. Registration fees cost between 6,000 and 12,500 CFA francs, or between 10 and 17 euros depending on the region.
This will relieve parents of students, says Edoh Koffi Misseboukpo, advisor to the Togolese Union of Associations of Parents of Students.
"We highly welcome these decisions. I think it is a good thing to alleviate the expenses that parents make for their children."
However, this decision raises many questions. Has the government put in additional resources to avoid overcrowded classes? asks Pastor Edoh Komi, of the Martin Luther King citizen movement. "On the practical level, we must ask ourselves what the results will be. We had no buildings and today, the number of students will double or triple. What are the measures to put the students and teachers in favorable conditions?" Pastor regrets that the measure only covers one school year.
The new school year is scheduled for September 20.