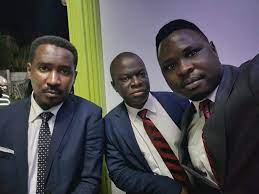 Two opposition MPs, Muhammad Segirinya and Allan Sewanyana, were charged on Tuesday, September 7. They are suspected of orchestrating a series of killings in the town of Masaka and the district of Lwengo. At least 28 people have been killed with machetes in the past two months.
On Monday, Allan Sewanyana and Muhammad Segirinya were summoned to the police station for questioning.
The police spokesman says suspects arrested in the murder case are accusing the two MPs of being behind the crimes. The assailants were allegedly recruited for a promise of money to kill people who did not share the views of the two politicians. The MPs deny these accusations. "Maybe there is another Segirinya Muhammad, but it is not me," one of them told the Daily Monitor newspaper.
"This is political persecution," said the lawyer for the two accused following their indictment by a Masaka court on Tuesday.
Their party, the National Unity Platform (NPU), is that of Bobi Wine, the rival of the ruling president. For the opposition, this is a political trial. The decision comes as no surprise to NPU spokesman Joel Ssenyonyi, who is accustomed to charges "fabricated by the government" against members of his opposition party. He accuses the state of having orchestrated these attacks.
Mathias Mpuuga, head of the opposition in parliament, also denounced a political action to bring down the NPU and discredit the party among its supporters. The MPs will be held in pre-trial detention until September 15 in Kitalya prison, near the capital.