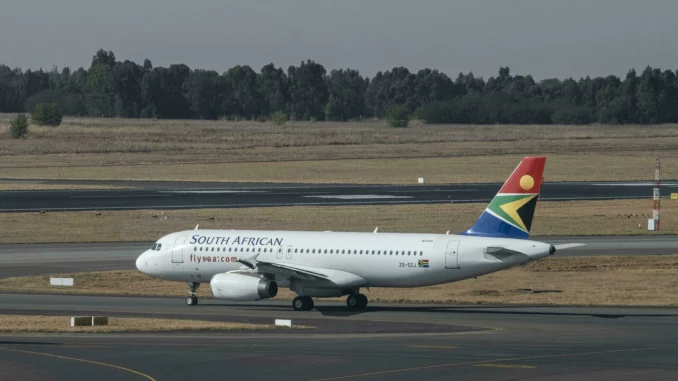 Passengers on the Johannesburg-Cape Town flight were greeted at departure with singing and dancing by airline staff.
This flight kicks off the resumption of domestic flights while regional routes to Accra, Kinshasa, Lusaka, Harare and Maputo are expected to begin next week.
According to SAA's chief financial officer, Fikile Mhlonto, the airline's fleet has been reduced to six aircraft, down from 46.
SAA, previously Africa's second-largest airline, after Ethiopian Airlines, had been placed on a safeguard plan in December 2019 to avoid bankruptcy.
The 10.5 billion rand restructuring plan (nearly 600 million euros at the current rate), was accompanied by a vast layoff plan.
SAA, which had not recorded any profits since 2011, had been surviving for years only on a drip-feed of public money. Its situation worsened during the Covid-19 pandemic.
In June, the government agreed to sell 51% of SAA to a group of investors, the private consortium Takatso, paving the way for a potential injection of €171 million ($200 million) into the company.
SAA's low-cost subsidiary, Mango, remains grounded.
The company's major financial difficulties, like those of many other South African state-owned companies, are largely attributed to mismanagement and corruption under former president Jacob Zuma (2009-2018).