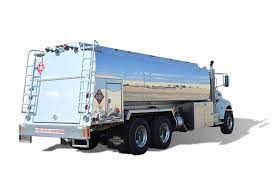 Investigations in several cities in Burkina Faso have led to the arrest of dozens of people and the closure of several gas stations and fuel depots over the past week.
According to security sources, this fuel fraud is one of the channels for financing terrorism in Burkina Faso. The prosecutor has opened an investigation for aggravated smuggling, money laundering and terrorist financing.
This large-scale operation resulted in the arrest of 72 people currently in custody. Smuggled goods and rolling stock seized. Service stations and fuel depots were sealed. The necessary hearings and arrests will continue in order to put an end to these practices, which are paralyzing the national economy and are sources of financing for terrorism, said Prosecutor Harouna Yoda.
According to the prosecutor, the traffickers were operating with specially equipped trucks containing hundreds of 200-liter drums or with tankers that had no documents issued by the Société nationale burkinabè d'hydrocarbures (Sonabhy).
The other circuit was noted by the newspaper L'Économiste. Hundreds of tanker trucks get their supplies from Niger and Benin, with proper documentation, but the fuel in transit to Mali does not cross the border.
"It ends up in certain areas occupied by terrorist groups in Burkina Faso," according to the newspaper. These traffickers passed through the various customs, police and gendarmerie posts without any difficulty as if they were carrying out legal activities, the prosecutor said.