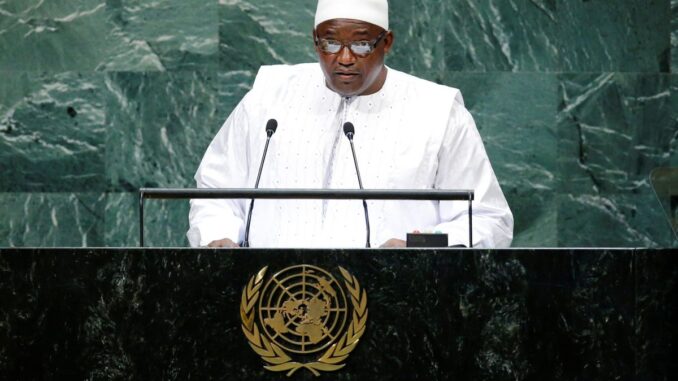 Fifteen candidates for the presidential election scheduled for December 4 in The Gambia have been rejected and six others validated, the Independent Electoral Commission (IEC) said Saturday.
"Most of the files (rejected) do not meet the constitutional requirements," said IEC spokesman Makan Khan. He cited among the failures noted in the rejected files the failure of sponsorship by voters.
Article 47 of the electoral code stipulates that each candidate must submit a list of sponsors from at least 200 registered voters in each constituency.
Of the files that were not accepted, eight were submitted by independent candidates, according to the IEC spokesperson.
Six files were validated, including those of outgoing President Adama Barrow of the National People's Party (NPP) and Ousainu Darboe of the United Democratic Party (UDP).
The others are Mama Kandeh of the Gambia Democratic Congress, Halifa Sallah of the People's Democratic Organization for Independence and Socialism (PDOIS), and independents Essa Mbaye Faal and Abdoulie Ebrima Jammeh.
President Barrow, 56, officially declared his candidacy for his own succession on Thursday, just days before the official start of the election campaign next week.
The December 4 election will be the first since the departure of dictator Yahya Jammeh. It is seen as a test of the country's democratic transition.
Nineteen candidates have so far submitted their applications to the electoral commission for approval.
The campaign officially begins on November 9.