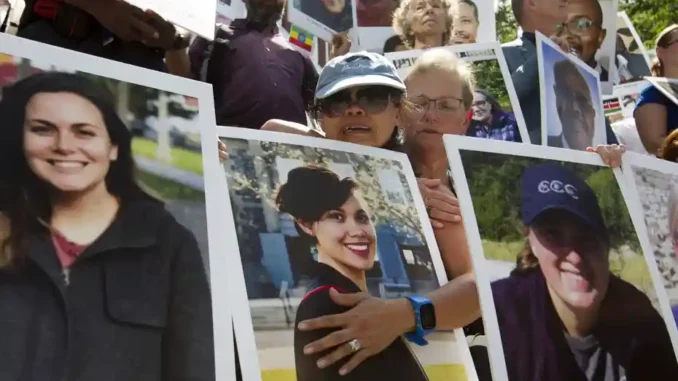 Boeing has reached a settlement with the families of the victims of the 737 MAX crash that killed 157 people in Ethiopia in March 2019, and has acknowledged its responsibility for the accident according to legal documents filed Wednesday in a Chicago court.
"Boeing is committed to ensuring that all families who have lost loved ones in accidents are fully and fairly compensated," the company said.
The Flight 302 to Nairobi, operated by Ethiopian Airlines, crashed in a field southeast of the capital Addis Ababa, six minutes after takeoff, due to faulty software.
The accident had led to the grounding of the 737 MAX models, and the worst crisis in the history of the American aircraft manufacturer, as it followed by a few months another accident, that of a plane of Lion Air in Indonesia in October 2018 (189 dead).
The main lawyers for the families called the agreement "historic" and "an important step for the relatives in their quest for justice against Boeing."
"It will ensure that they are all treated fairly … by creating a pathway to reach final resolutions, through settlements or trials," Robert Clifford, Steven Marks and Justin Green added in a statement.
The documents filed Wednesday do not mention any amounts, but the victims' families will be able to pursue compensation in U.S. courts. The 157 people who died were of 35 different nationalities.