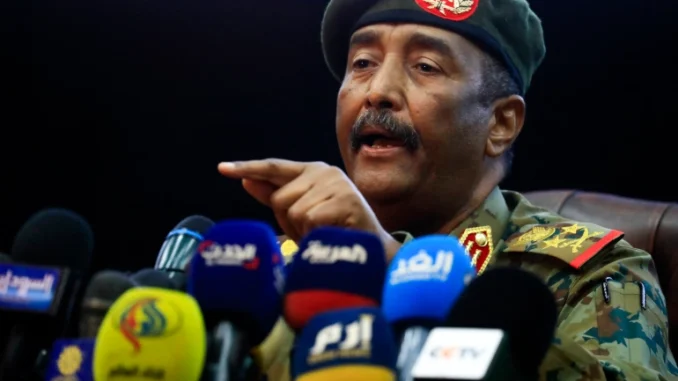 General Abdelfattah al-Burhan, author of the October 25 putsch, appointed a new Sovereignty Council on Thursday, November 11. Several personalities who called for a rapid transfer of power to civilians have been removed from its composition.
Unsurprisingly, General Abdelfattah al-Burhan remains the chairman of the new Sovereignty Council. The number 2 also remains unchanged: it is still General Mohammed Hamdan Dogolo, known as "Hemedti", the powerful paramilitary leader whose Rapid Support Forces were accused of abuses during the revolt that led to the fall of Omar al-Bashir. Of the 14 members of the council, only 13 names have been announced. The person who is supposed to represent the east of the country has not been named.
The main change is the departure of four representatives of the Forces for Freedom and Change (FFC). The latter had been calling for a rapid transfer of power to civilians. Their replacements include Abu al-Qassem Bortoum, a businessman who had advocated normalization with Israel; a former member of parliament from the time of Omar al-Bashir, who heads several agricultural and transport companies; and Salma al-Mubarak, a non-political figure from a large Sudanese Sufi family.
The other members, who have been reappointed, are representatives of the army or rebel groups that signed the Juba peace agreement in 2020 and recently rejected the October 25 coup.
Yesterday was also marked by new arrests including that of Mohammed Naji al-Assam, a figure of the 2019 revolt, according to the doctors' union. Despite this climate of repression, resistance committees continue to organize for Saturday's march.