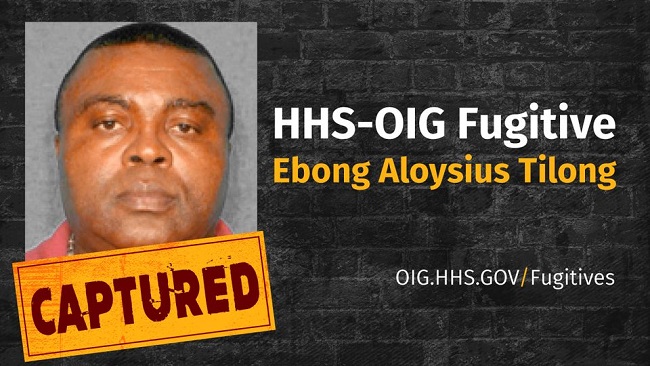 He is the first Cameroonian to be extradited to the United States. Ebong Aloysius Tilong had been wanted by U.S. law enforcement for four years on charges of defrauding the health care system in Texas. The FBI offered $10,000 for his capture.
Fraud, corruption, money laundering, false declaration of income… The list of charges is long for Ebong Aloysius Tilong. This 57-year-old Cameroonian has been in the sights of the American justice system since 2015. He was sentenced in 2017 to 80 years in prison for defrauding the U.S. healthcare system of more than $13 million. This is one of the heaviest verdicts in history in this type of case in the United States.
According to the U.S. Department of Justice, Ebong Aloysius Tilong and his wife, Marie Neba, had been submitting false claims to the government health insurance system for nearly a decade. In order to maintain this system, the couple attempted to bribe several witnesses. They admitted to these facts in court in 2016 before escaping from the house arrest where they were living. Ebong Aloysius Tilong had then not appeared at his final hearing during which his verdict was to be communicated to him.
Arrested in Cameroon in 2019, Tilong became the first Cameroonian extradited to the United States. He arrived in Houston, Texas, escorted by the U.S. Marshals Service. According to the U.S. Marshals Service, the two countries' police forces worked closely together on the case. But it still took two years for the extradition act to be signed.