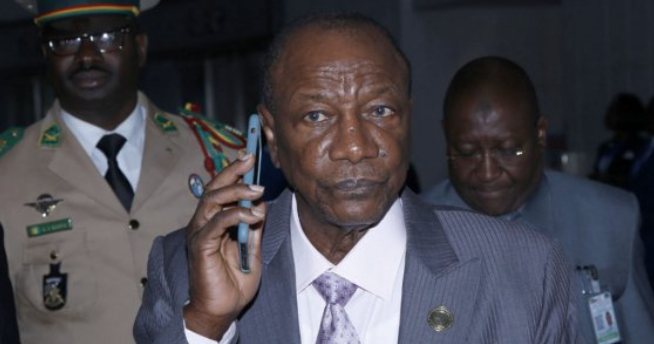 Guinea's deposed President Alpha Conde left his country for abroad on Monday with the agreement of the ruling junta, a foreign ministry official said on condition of anonymity.
The Guineenews news website reported that he had flown to the United Arab Emirates.
No official confirmation of his departure or destination has been obtained.
An official on duty at Conakry International Airport said Conde left on a private plane. "All workers at the national terminal (near the international airport) were asked to leave," he said, also on condition of anonymity.
The junta allowed Conde, 83, to leave the country in late December for medical examinations.
Conde, who led the country for nearly 11 years, was overthrown on September 5, 2021 by Colonel Mamady Doumbouya and his men. He was held incommunicado for twelve weeks until the junta allowed him to reside with his wife in the suburbs of Conakry.
The junta is said to have been reluctant to let him leave the country, fearing that he might be involved in activities against the new government.
Alpha Conde was allowed to leave Guinea after the courts ordered investigations into alleged crimes committed during his presidency.