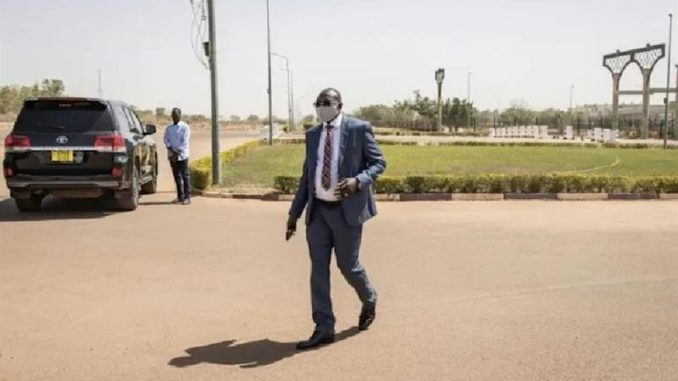 The military junta that has been in power in Burkina Faso since last week met Tuesday at the presidency in Ouagadougou with the leaders of the country's main political parties, many of whom said they were ready to accompany the transition.
The political leaders were received for just over half an hour by the head of the junta, Lieutenant Colonel Paul-Henri Sandaogo Damiba.
"The statements of the head of state are in the direction of bringing peace. We salute him," said the leader of the opposition before the putsch, Eddie Komboogo.
"He wants to go quickly and well," he added, calling on the international community to "support him so that he can succeed in his mission.
Alassane Bala Sakandé, president of the People's Movement for Progress (MPP), the former ruling party that was still head of parliament before the coup, was also present at the meeting at the presidential palace.
He did not wish to speak at the exit, as he had been authorized to visit the overthrown president Roch Marc Christian Kaboré, who has been under house arrest since the coup.
Like Komboogo, other opponents said they were listening to the proposals of the junta and its leader Colonel Damiba.