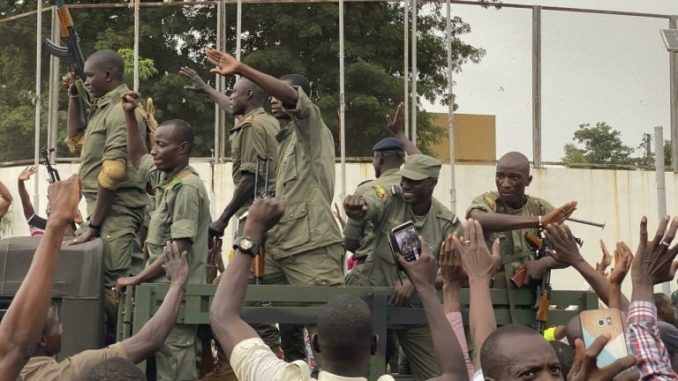 Lawyers for Kalilou Dombia, former secretary general of the presidency, Colonel Major Kassoum Goïta, former director of state security, and four others arrested in early November on charges of attempting a coup and plotting against the government announced that they had filed a complaint against the current head of Malian intelligence. Colonel Koné is one of five colonels who were members of the junta that seized power in August 2020.
The complaint was filed on December 23 for offenses of criminal conspiracy, torture, and theft. Among the three people named was Colonel Major Modibo Koné, Director of State Security, one of the five colonels of the junta who, along with the current transitional president Assimi Goita, led the August 2020 coup.
Today, six other personalities are accused by the Malian justice system of having wanted to overthrow the transitional regime. Their lawyers have filed a complaint with the public prosecutor of the Bamako Court of Appeal. Kalilou Doumbia, former secretary general of the presidency, disappeared on September 6 and Colonel Major Kassoum Goita, former head of the intelligence services, disappeared on October 4.
The two men and their four co-accused, including a police commissioner and a state security officer, were not formally charged until November
Finally, the lawyers of the six co-accused indicate that they have requested the annulment of the proceedings against them, because of "glaring irregularities", starting with "the extortion of confessions under torture, which no longer needs to be proven".