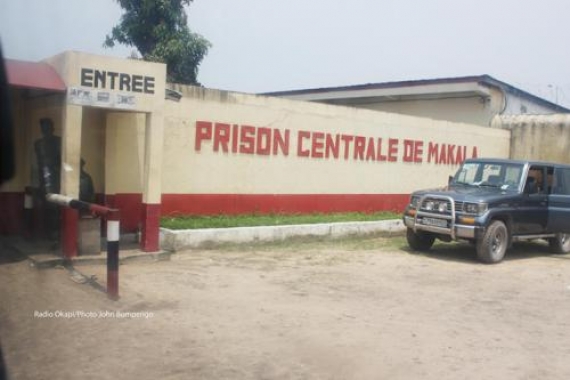 The hunt for the heads of public companies continues. Suspected of forgery, use of forgeries and attempted embezzlement, the managers of the Société commerciale des transports et des ports, the former National Transport Office (ONATRA), have been under arrest since last Thursday. This week-end, they were transferred to the Makala central prison in Kinshasa.
The chairman of the board of directors, Emmanuel Mbo, and the general manager of the Société commerciale des transports et des ports, Jean Masumbuko, were arrested on Thursday, February 10, at the request of the Inspectorate General of Finance. They had been appointed a few months ago to temporarily replace the former team suspected of mismanagement.
According to Me Georges Kapiamba, coordinator of the Congolese Association for Access to Justice (ACAJ), the two senior port and transport officials are accused of overcharging. According to the IGF, the fraud relates to a contract for the rehabilitation of quays at the port of Matadi in Central Congo. The invoice of two million dollars (around 1.8 million euros) was increased to eight million dollars (around 7 million euros). And Me Kapiamba adds the attempt to embezzle public money.
The IGF has sounded the alarm several times about the extent of the mismanagement. The staff has not been paid for forty months and the retirees do not receive their pensions. Faced with this situation, the workers' strikes succeed one another in this public company to be rectified.