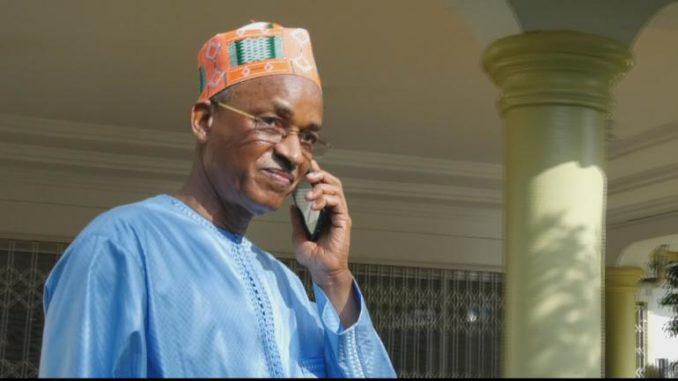 Former Prime Minister and leader of Guinea's main party Cellou Dalein Diallo is under investigation for "corruption and illicit enrichment" in the sale of two planes and other property belonging to the defunct national airline, a special prosecutor announced.
The alleged facts date back to 2002, during the transfer of the property of Air Guinea, which was bankrupt. "In the transfer of these state assets, some state officials and an economic operator committed serious violations of criminal law," Ali Touré, prosecutor of the newly created Court of Repression of Economic and Financial Offenses (Crief), told national television on Tuesday evening.
Ali Touré cited Cellou Dalein Diallo, then Minister of Transport under the regime of General Lansana Conté (1984-2008), Cheick Amadou Camara, then Minister of the Economy, as well as a director of a privatization service and an economic operator.
The suspicions relate to the sale of a Boeing 737, a Dash 7 turboprop aircraft and spare parts, the company's headquarters in Conakry and facilities at the airport, he said without disclosing the amount.
The prosecutor's office has requested the opening of an investigation for "embezzlement in the awarding of public contracts, corruption, illicit enrichment, misappropriation of public funds, concealment of property and complicity," he said.
"Cellou Dalein Diallo and his collaborators are not to blame," his party, the Union of Democratic Forces of Guinea (UFDG), reacted in a statement issued overnight. "They are pleased to see that the case has been referred to the Crief in order to shed light on the matter," he added.
The military, which took power by force on September 5, has made the fight against corruption, which is reputed to be endemic, one of its major battles. They recently established the Crief.
Diallo was Conté's prime minister from December 2004 to April 2006. He was an unsuccessful presidential candidate in 2010, 2015 and 2020.