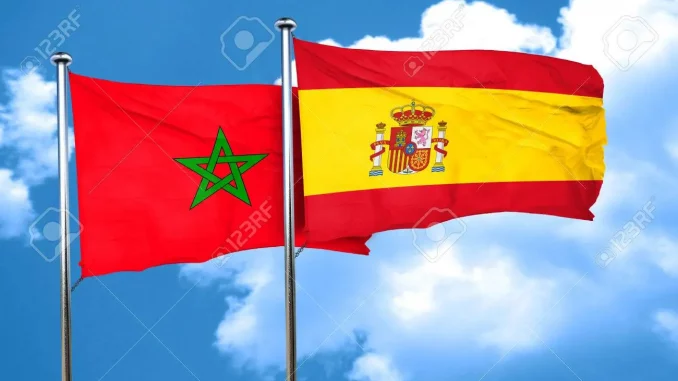 After the message addressed this Friday by the Prime Minister Pedro Sanchez to King Mohammed VI, the Spanish government pledged, in a statement, to guarantee "the sovereignty and territorial integrity" of Morocco in the framework of "the new stage" started between the two countries.
"Today we begin a new stage in relations with Morocco, based on mutual respect, implementation of agreements, no unilateral actions, and transparency and permanent communication. This new stage will be developed (…) on a clear and ambitious roadmap. All this to ensure the stability, sovereignty, territorial integrity and prosperity of our two countries," said the statement.
In this connection, the Spanish government reaffirmed its "determination" to pool efforts with Morocco to meet "common challenges, including cooperation in managing migration flows in the Mediterranean and the Atlantic, by always acting in a spirit of full cooperation, and to restore full normality in the movement of people and goods for the benefit of our peoples".
The Spanish government also "welcomes" the scheduling of the visit of its president to Morocco "to develop the roadmap for this new stage, as well as the invitation to the Minister of Foreign Affairs to visit Rabat before the end of the month," the statement said.
The Royal palace, earlier in the day, had said in a statement released in Rabat that Pedro Sanchez sent a message to King Mohammed VI in which he described Morocco's autonomy plan as a "serious, realistic and credible" basis for the resolution of the Sahara issue and took a pledge to improve ties.
The Moroccan Foreign Ministry said Morocco highly appreciates Spain's positive positions and constructive commitments on the issue of the Moroccan Sahara, contained in the message addressed to King Mohammed VI.
The terms of this message make it possible to envisage a clear and ambitious roadmap in order to sustainably place the bilateral partnership in the framework of the new bases and parameters highlighted in the Royal Address of August 20, 2021, said the ministry in a statement.
In this Royal Address, King Mohammed VI had called for "inaugurating a new stage in relations between our two countries, based on trust, transparency, mutual consideration and respect for commitments".