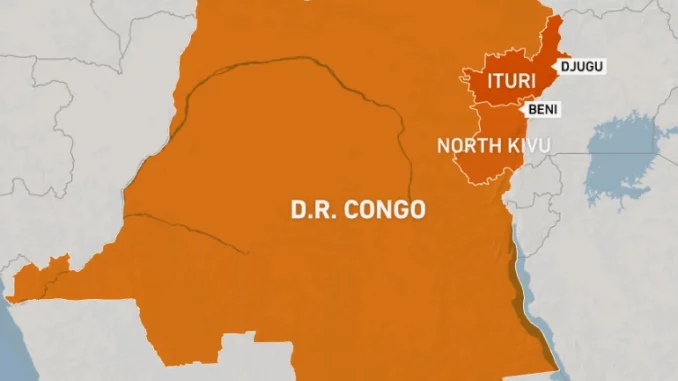 Fourteen displaced people, including seven children, were killed Saturday in an attack by militiamen in a refugee camp in Ituri in the northeast of the country, the local Red Cross said Sunday.
A two-year-old girl and five women between the ages of 25 and 32 were among the victims who were killed with machetes, according to a list compiled by the local Red Cross.
"The Codeco (Cooperative for the Development of Congo) militiamen entered Drakpa where they killed displaced persons with machetes," said Jean D'Zba Banju, head of a group of villages in Ndo Banju in the territory of Djugu (Ituri).
The Codeco militia is an armed group structured around a religious sect. They claim to defend the Lendu tribe, one of Ituri's communities, from the army and the Hema tribe.
In the neighboring territory of Beni, "four young people were killed in an ambush by ADF (Allied Democratic Forces) rebels on Saturday, three kilometers from Eringeti," said Sabiti Njiamoja, the North Kivu governor's delegate in that city.
Since May, North Kivu and Ituri have been under siege. Kinshasa has replaced civilian authorities with army and police officers, giving them full power, without succeeding in stopping the massacres.