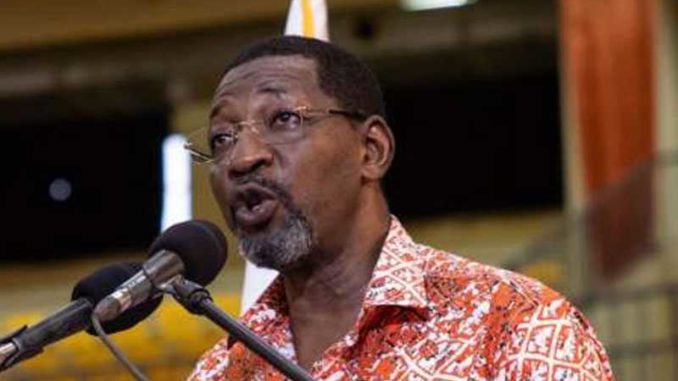 The leader of Burkina Faso's former ruling party was released after being arrested in the morning, three days after he criticized the conditions of the house arrest of former President Roch Marc Christian Kaboré, who was overthrown last January.
Alassane Bala Sakandé was "finally allowed to return home", without prosecution, after spending the day at the gendarmerie, said the People's Movement for Progress (MPP) in a statement.
He was "arrested at his home early in the morning of Sunday, March 27, by elements of the gendarmerie," said his lawyers Antoinette Ouédraogo and Dieudonné Willy. According to the MPP, he was accused of "having organized a press conference that would constitute an overflowing political activism of the party.
On March 24, Mr. Sakandé, president of the National Assembly at the time of the coup, called for the "immediate release" of Mr. Kaboré, who has been under house arrest since the January 24 putsch, saying it had the appearance of "detention.
"If there are restrictions on the movements and activities of political parties, it would be appropriate for this to be made known to everyone," the MPP said on Monday.