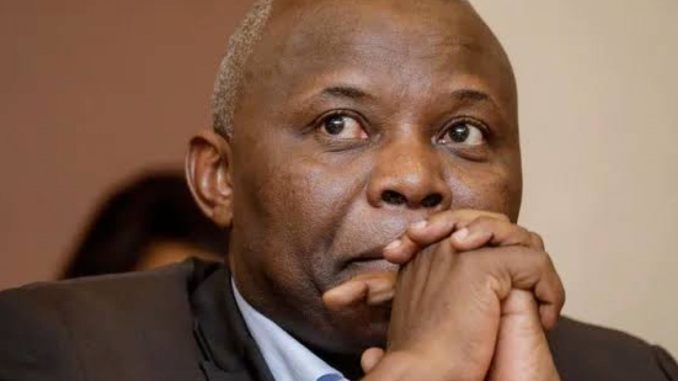 The Court of Cassation of the Democratic Republic of Congo on Monday annulled the decision of the Court of Appeal which sentenced Vital Kamerhe, the former chief of staff of President Felix Tshisekedi, to 13 years in prison for embezzlement of public funds, and referred the case to new judges.
"The Court of Cassation (…) accepted the appeal [of Vital Kamerhe] and said it was well-founded, quashed the contested judgment with referral. Refers the case to the Court of Appeal of Kinshasa-Gombe otherwise composed," said Judge Christophe Mukendi at the end of a public hearing lasting one and a half hours.
The court found that the appeal judge had "violated the right of defense" of Mr. Kamerhe in rendering his decision sentencing him to 13 years in prison for embezzlement of public funds, when "the case was not in a state" to be tried, he argued.
Vital Kamerhe, 63, a former president of the National Assembly, was sentenced in April 2020 to 20 years in prison for embezzling nearly $50 million to build prefabricated houses for the military and police as part of a program to launch President Tshisekedi's term.
This sentence was reduced to 13 years in prison on appeal in June 2021. During the hearings, his lawyers denounced "a political trial to prevent him from running in 2023.
In December, the same court granted Kamerhe conditional release on health grounds.
In 2018, Kamerhe withdrew in favor of Tshisekedi at the end of the presidential campaign and, according to an agreement between the two men, was to be a candidate in the next election scheduled for 2023.