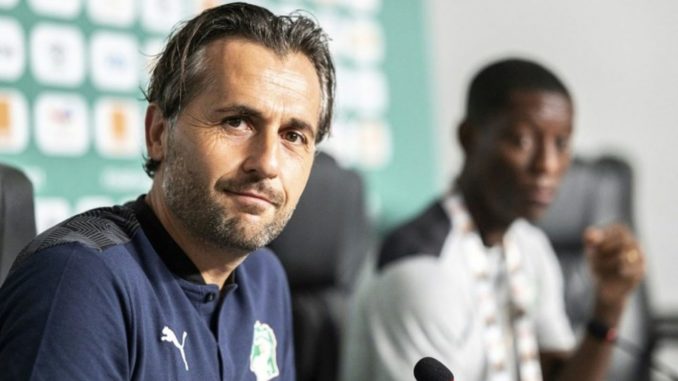 Frenchman Patrice Beaumelle is no longer the coach of the Ivory Coast national soccer team, his two-year contract having come to an end, the Ivorian Football Federation (FIF) announced Tuesday.
"The contract of Mr. Patrice Beaumelle, national coach of the A team, ended on April 6, 2022 after 24 months," FIF said in a statement. The leaders of FIF express "their thanks to Coach Beaumelle and his entire staff for the work done.
Former assistant to Hervé Renard, he had won in this role two African Cup of Nations, with Zambia in 2012 and Côte d'Ivoire in 2015. Appointed coach of the Elephants in March 2020, Beaumelle, 43, leaves the selection on a mixed record.
Côte d'Ivoire was eliminated by Egypt (0-0, 5-4 on penalties) in January in the round of 16 of the last CAN in Cameroon and failed to qualify for the 2022 World Cup.
The name of his successor should not be known immediately, as FIF will elect a new president on April 23. Six candidates have officially filed their candidacy, including former star striker Didier Drogba. Despite his status, he is not necessarily the favorite in this election, due to a lack of support among Ivorian clubs.