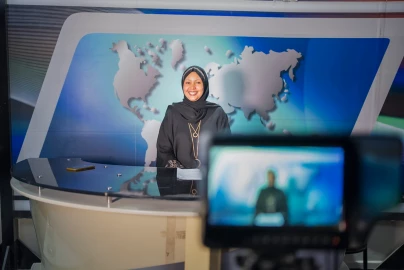 Somalia's first all-women's radio and television station has opened in the capital, Mogadishu. Bilan Media, which is supported by the United Nations, will produce content to address women's issues and advocate for women's rights in what is considered a conservative country.
The launch of Bilan Media marks another step forward in women's efforts to secure their place in Somalia's patriarchal public arena.
Bilan means "light and bright" in Somali. For the founders, it is about shedding light on the most important issues affecting women.
According to Nasrin Mohamed Ibrahim, the editor-in-chief of Bilan Media, the project is designed to overcome the many challenges facing the women's community.
She says the new channel will focus on news and features about women. In Somalia's conservative society, issues such as rape, sexual assault and women's medical problems are often ignored, she says.