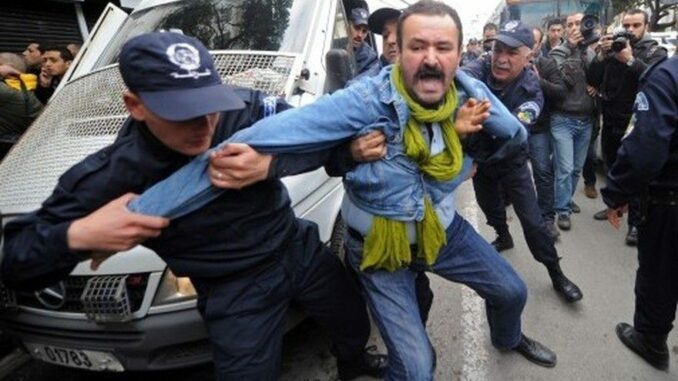 Human Rights Watch and Amnesty International have denounced lately the decision of Algerian authorities of preventing diaspora activists from leaving the country. The two Human rights NGOs have called on Algerian rulers to lift immediately the arbitrary travel bans imposed on pro-democracy militants.
Between January and April 2022, the authorities have prevented several Algerian-Canadian citizens from returning to their homes in Canada and interrogated them about their links to the Hirak, a mass protest movement calling for political change.
The travel bans are the latest tactic in a crackdown on Algerians criticizing the government or participating in pro-democracy protests.
"It is appalling that the Algerian authorities are preventing activists from going back to their country of residence, without even providing a legal basis for this refusal or a written justification," said Amna Guellali, deputy Middle East and North Africa director at Amnesty International.
For his part, Eric Goldstein, deputy Middle East & North Africa director at Human Rights Watch said "the Algerian authorities are using arbitrary travel bans as a means to pressure diaspora activists in Canada and elsewhere".
"These unjustified measures put diaspora Algerians who go home to visit in a precarious situation with no clear legal remedies", underlined the HRW official.
On February 19 and April 9, border police prevented Lazhar Zouaimia, 56, a member of Amnesty International in Canada who works as a technician at a public electricity utility in Quebec, from boarding a plane to Montreal.
In another case, Hadjira Belkacem, 52, traveled to Algeria on January 19. On February 25, the border police at the Houari Boumediene Airport prevented her from leaving the country for Montreal.
Belkacem has been living in Canada with her family for 16 years and works as a childcare educator. Belkacem has not taken part in the Hirak but is known as an activist among Algerians living in Montreal.