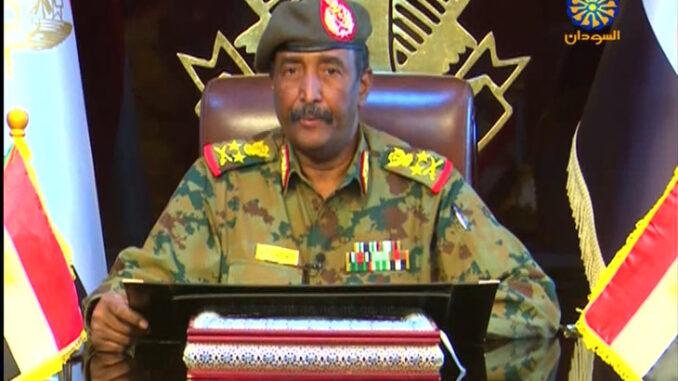 Sudan's army chief Abdel Fattah al-Burhan on Sunday lifted a state of emergency imposed since last year's military coup, the ruling sovereign council said.
Burhan "issued a decree lifting the state of emergency nationwide," the council said in a statement.
The order was made "to prepare the atmosphere for a fruitful and meaningful dialogue that achieves stability for the transitional period", it added.
Sunday's decision came after a meeting with senior military officials recommending the state of emergency be lifted and people detained under an emergency law be freed.
It also came after the latest calls by UN special representative Volker Perthes for removing the state of emergency, following the killing of two protesters during anti-coup protests on Saturday.