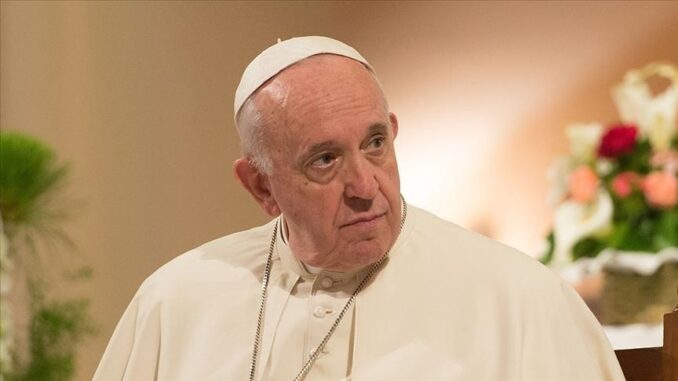 Pope Francis is set to make a gruelling trip to two African countries in July despite knee problems that have forced him to use a cane and wheelchair in recent weeks.
The Vatican issued a full programme on Saturday for the July 2-7 trip to the Democratic Republic of Congo and South Sudan. There had been speculation the pope's visit to Africa might be postponed, as was a trip to Lebanon scheduled for June.
The 85-year-old pope has been undergoing treatment for knee pain, believed to be caused by a torn ligament.
The trip's pace suggests the Vatican expects the pope's condition to improve in the next month, although officials say privately that he likely will use a wheelchair at least some of the time. The visit includes thousands of miles of travel, five flights and at least a dozen speeches.