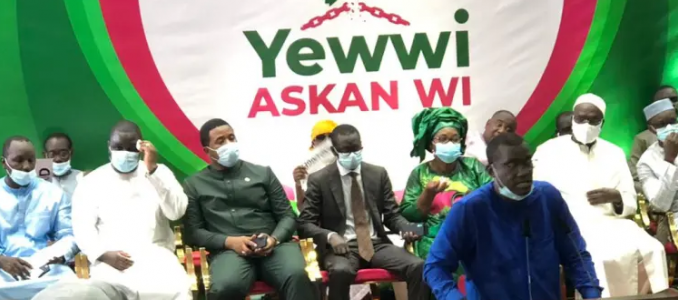 The Ministry of the Interior validated eight national lists of candidates, but declared the list of incumbents of the main opposition coalition Yewwi Askan Wi and the list of alternates of the majority coalition Benno Bokk Yakaar "inadmissible".
For the legislative elections of July 31, there will be deputies elected by majority vote in the departments, and others -53 in total- elected by proportional representation, on national lists. It is these lists that are concerned by the order of the Ministry of the Interior.
According to the Ministry, the list of incumbents of the opposition coalition Yewwi Askan Wi is "incomplete" because the coalition had invested the same person twice as both incumbent and substitute. According to Ousmane Sonko, this is an oversight.
According to this order, the incumbents of Yewwi Askan Wi as Ousmane Sonko at the head of the list, Cheikh Tidiane Youm of the PUR party and personalities such as Malick Gakou or Déthié Fall can not participate in the election, and will have to be replaced by the alternates.
Regarding the coalition of the majority Benno Bokk Yakaar, it is the opposite: the incumbents of the national list led by Aminata Touré are validated, but not the alternates. The reason given is the failure to respect parity.
This is a blow for the opposition Yewwi Askan Wi. It denounces a "package deal", a "bias" and an "unacceptable provocation" to, according to her, eliminate its candidates from the race. It promises an "energetic" response and has already called for a demonstration on Friday in Dakar.
So are we heading for legislative elections without the main opponents? Yewwi Askan Wi as Benno Bokk Yakaar can now refer to the Constitutional Council. It is therefore a new political and legal battle that is coming.