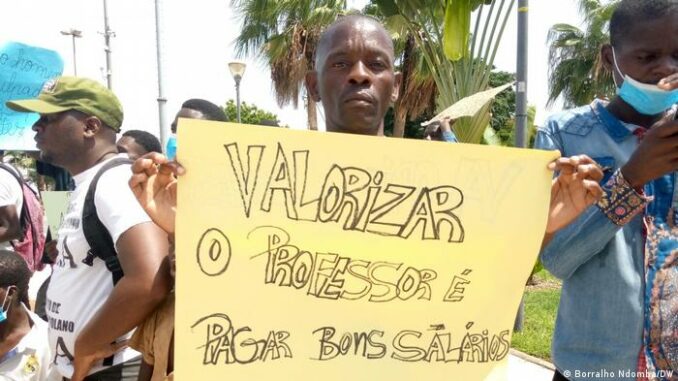 The police dispersed on Monday with batons a demonstration of teachers in Bissau demanding from the government the payment of nine months of salary arrears.
Several hundred teachers had gathered in front of the Government Palace, headquarters of several ministries on the airport road in Bissau, before the police intervention, according to the same source.
The rally was organized by two of the country's most representative teachers' unions.
"The state owes primary and secondary school teachers recruited in 2021 and 2022 nine months of salary arrears," said Seny Djassy, a spokesman for the protesters. "We deplore police violence. The government of Prime Minister (Nuno Gomes) Nabiam had promised to give us an advance on (Friday) June 10. For what reason does he not respect his commitments to the teaching profession?
A dozen injured were counted in the ranks of the demonstrators, continued Mr. Djassy. When contacted, the police and the government did not react. A primary and secondary school teacher in the public sector has a monthly salary of about 50,000 CFA francs (76.2 euros) in Guinea-Bissau.
In addition to low salaries and a lack of infrastructure in the education sector, there are numerous teacher strikes, which are the cause of the low level of students who are struggling to receive proper training abroad, according to national education specialists.