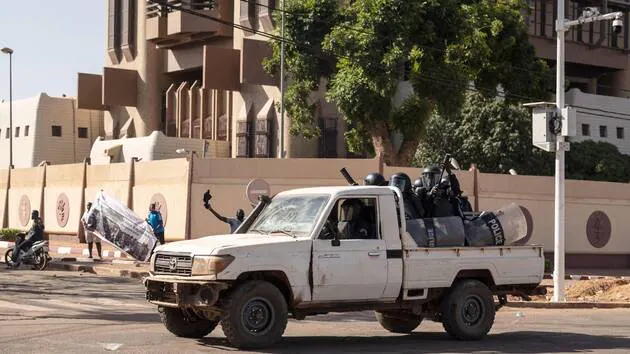 At least 50 civilians have died in an attack by suspected jihadists on the village of Seytenga in northern Burkina Faso, one of the highest death tolls since the military junta took power in January.
"The army has gone through all the houses and so far 50 bodies have been found," said government spokesman Lionel Bilgo, fearing a "heavier" toll.
"Relatives have returned to Seytenga, and may have taken bodies with them," he said at a press conference on Monday. The attack took place on Saturday night, the government spokesman said.
Seytenga had already been hit on Thursday by a jihadist attack that killed 11 gendarmes. The Burkinabe army announced that it had killed about 40 jihadists following that attack. The week-end killings "are retaliation for the actions of the army, which have bled the jihadist groups," said Bilgo. "The army is at work," he said.
According to humanitarian organizations in the north of the country, 3,000 people have been collected in nearby towns since Sunday after fleeing Seytenga. This was one of the deadliest jihadist attacks since Lieutenant Colonel Paul-Henri Sandaogo Damiba took power in a coup in late January.
He overthrew President Roch Marc Christian Kaboré, who had become widely unpopular and was accused of ineffectiveness against insecurity.