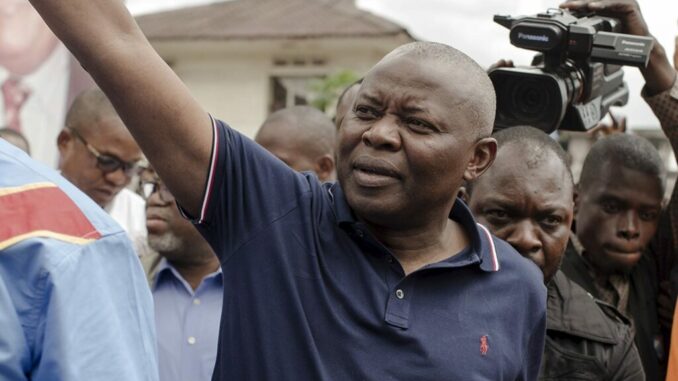 In the Democratic Republic of Congo, Vital Kamerhe, the former Chief of staff of President Félix Tshisekedi, met with the Head of State on Tuesday 29 June. He was received for nearly two hours in the evening at the presidential palace. Partnership was discussed.
The president of the National Union for Congo (UNC), Vital Kamerhe, intends to continue to play a role. Sentenced in the first instance to 20 years in prison for corruption and embezzlement, he was acquitted just six days ago.
The two men had not met for two years, since Vital Kamerhe was arrested in April 2020 and convicted of embezzlement of public funds under the so-called Hundred Days programme. The former chief of staff and ally of President Tshisekedi, who had just been acquitted, was received by him.
Asked about the content of this meeting, Vital Kamerhe said it was about partnership – which the two men intend to strengthen, he said – through their respective parties, the UNC and the Union for Democracy and Social Progress (UDPS).