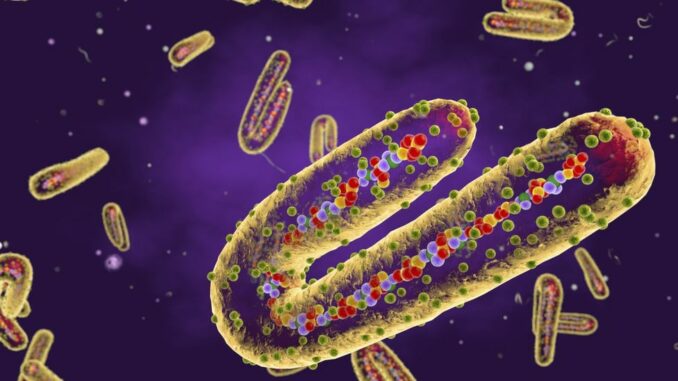 Ghana is on high alert after two suspected cases of the Marburg virus, a haemorrhagic fever almost as deadly as Ebola, were discovered in early July. Samples were sent to the Pasteur Institute in Dakar for further testing and the results were corroborated, according to a statement from the Ghanaian authorities.
A fortnight ago, both patients were admitted to a district hospital in the southern region of Ashanti. Each had symptoms of fever, body aches, diarrhea and blood in the stool. At first, their condition did not worry doctors, who attributed it to acute gastroenteritis. But the alarm bells went off when the first patient died, followed 48 hours later by the second.
Franklin Asiedu Bekoe, Director of Public Health at the Ghana Health Service, was asked this week at a World Health Organisation (WHO) web conference about the development of the health situation. "For the two cases, we have identified 63 contacts, and only one has shown symptoms: he had fever, bleeding in the stool. Samples were sent to the laboratory and were found to be negative. To contain any spread of the Marburg [virus], we are intensifying our efforts to prevent the outbreak from spreading."
The WHO has expressed concern about the detection of Marburg, which, like Ebola, is a highly contagious haemorrhagic fever. The cases in Ghana are the second detection of Marburg virus in West Africa after Guinea. The Guinean who contracted the virus died in August 2021 and no one who had contact with him was infected.