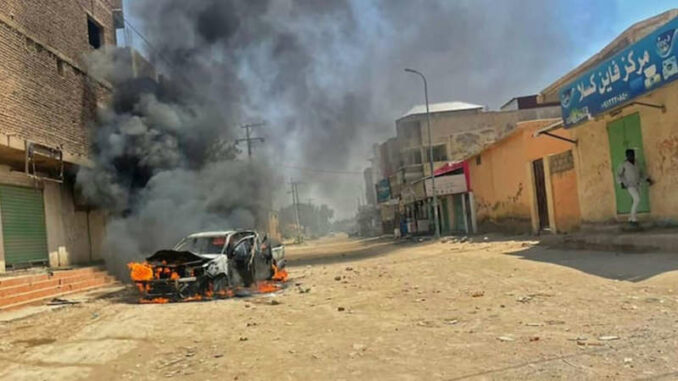 Thousands of members of the Hausa ethnic group, involved in the tribal conflict that has plagued Sudan for a week, set up barricades and attacked public buildings in several towns on Monday, witnesses said.
According to the latest official figures, 60 people have been killed and 163 wounded, including a dozen seriously, in a week of clashes in Blue Nile state, bordering Ethiopia. The violence has pitted the Hausa, African farmers present throughout the Sahel, against another African clan, the Bartis.
The former say they have been wronged and are demanding the formation of a local authority to oversee access to land and water. The latter claim to be the owners of the land and refuse any passage to inhabitants not belonging to their clan or supervision outside the tribal system.
While troops deployed to reinforce the Blue Nile are maintaining a precarious calm after days of gun battles, the situation seems to be deteriorating elsewhere. In Kassala (east), the governorate issued a ban on gatherings after several thousand Hausa "burned down part of the local government buildings, administrations and shops", according to a witness, Hussein Saleh.
Idriss Hussein, another resident, added that the Hausas were "blocking the roads with sticks". "It's panic in the city centre," he said, while another witness said that "shops and banks have lowered their curtains. In Wad Madani, 200 kilometres south of Khartoum, "hundreds of Hausas have set up barricades of stones and burnt tyres on the main bridge and are blocking traffic," said Adel Ahmed, another resident.