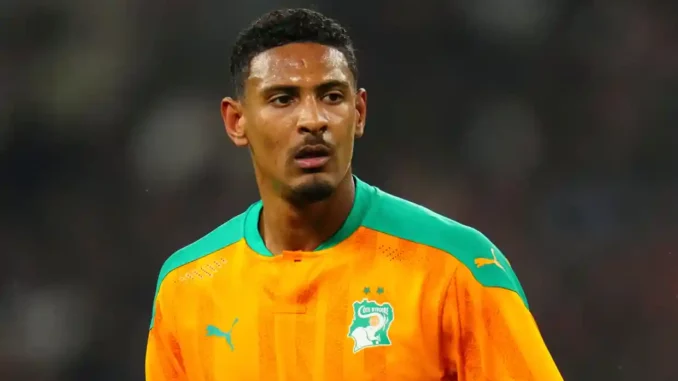 Borussia Dortmund's Ivory Coast striker Sebastian Haller is suffering from testicular cancer, the club announced on Monday, saying he had left the training camp for treatment.
"The 28-year-old striker "complained of discomfort after training on Monday morning" in Bad Ragaz, Switzerland, where the German runners-up are preparing for the new season, BVB said on its website.
The player, a summer transfer from Ajax Amsterdam to replace Manchester City's Erling Braut Haaland, has returned to Dortmund, the club said, adding that "further tests will take place at a specialist medical centre".
"Today's news was a shock for Sebastian Haller and for all of us," said BVB sporting director Sebastian Kehl. The entire BVB family wishes Sebastian a full recovery as soon as possible and that we can hug him again soon. We will do everything in our power to ensure that he receives the best possible treatment."
Borussia Dortmund "asks that the privacy of the player and his family be respected and that no questions be asked" and promises to communicate "in consultation with the player (…) as soon as we have more information".
Before the Ivorian international, other footballers had testicular cancer.
The goalkeeper of the great French team of the 1980s, Joel Bats, recovered, as did former Atletico Madrid and La Coruna goalkeeper Jose Francisco Molina in the early 2000s, who was also treated and later became a coach. Another goalkeeper, the Argentine Carlos Roa, was affected by this cancer. He was treated but ended his career.
Newcastle's Argentine Jonas Gutierrez played "the hardest game of (his) life" in 2014 against cancer, before returning to the pitch 18 months later.
Australia's Craig Moore was also stricken with testicular cancer in 2008, as was Bulgaria's Lubo Penev, of Hristo Stoitchkov's legendary 1994 World Cup fourth-place team. He was sidelined for two years before resuming his career.