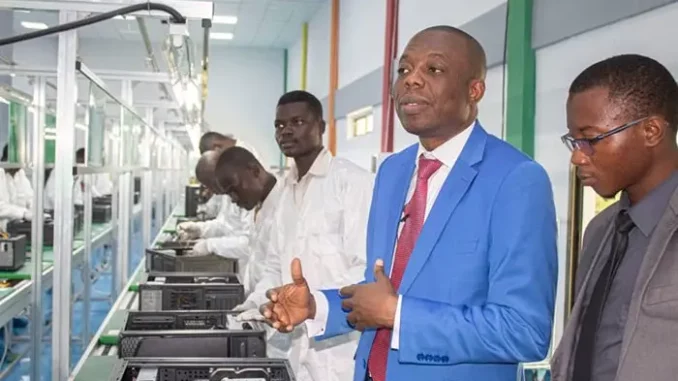 The Cerco Group has just launched the Superphone Open, an intelligent telephone capable of performing tasks from a few simple words, without the need to know how to read or write. Another advantage is that the phone responds to requests in some 15 local Ivorian languages.
Bénédicte Koffi came especially from Bouaké to buy a Superphone, which she has just configured in the Baoule language. The Superphone is a creation of the Ivorian group Cerco, a telephone without a keyboard, presented as revolutionary because it is capable of carrying out any task just by speaking to it.
The phone is accessible to almost all Ivorians because it responds to the simplest French words in local languages and directs the person to other applications. "Already, I can do voice commands, that is, I can access WhatsApp, Facebook, YouTube without typing syntax or searching in the search bar. With my voice, I can do whatever I want," explains Bénédicte Koffi.
The Superphone took the Ivorian company seven years to develop, but the idea was born 17 years ago in the mind of Alain Capo-Chichi, a doctor in computer science and president of the Cerco Group: "Both my parents did not go to school, they cannot read or write, and very early on I experienced the frustration that a parent can have when you hand them a letter and they cannot read or write. When I had the chance to do my doctoral thesis, all my hope was to figure out how to create a product to try to relieve these people."
In a fortnight, the Ivorian brand says it has already sold thousands of models ranging from 30,000 to 60,000 CFA francs (about 45 to 90 euros).