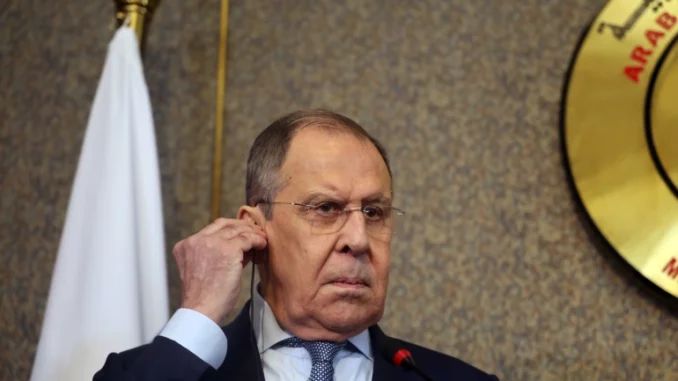 In Oyo, in the north of Congo-Brazzaville, the head of Russian diplomacy was received at length on Monday 25 July by President Denis Sassou-Nguesso. Their discussions revolved around cooperation between Brazzaville and Moscow, the invasion of Ukraine by Russia and the Libyan crisis.
The one-on-one talks between Sergei Lavrov and Denis Sassou-Nguesso lasted two hours and fifteen minutes. The two personalities reviewed the cooperation established in 1964 between their two countries. At a joint press conference with his Congolese counterpart Jean-Claude Gakosso, Sergei Lavrov said that both parties were determined to strengthen military and technical cooperation.
Sergey Lavrov justified the recent bombing by the Russian army on the port of Odessa, Ukraine. He believes that there is no provision in the agreement signed on 22 July in Turkey that prohibits the destruction of military infrastructure in Ukraine. Regarding the delivery of wheat, the Russian Foreign Minister said that there were no obstacles, without giving further details. His counterpart, Jean-Claude Gakosso, once again expressed the neutrality of the Congo, which "cannot howl with the wolves, nor throw oil on the fire".