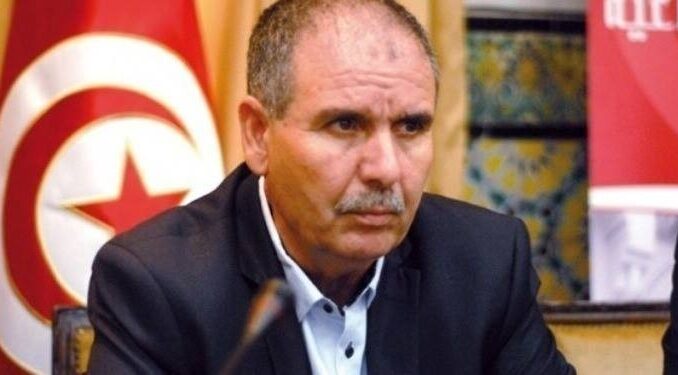 Several Tunisian voices including that of Noureddine Taboubi, Secretary General of the powerful labor union UGTT, have condemned the U.S. for what they called "blatant interference" in the internal affairs of the North African country and after incoming American ambassador Joey R. Hood indicated that he will push for a democratic government in Tunisia and for the establishment of diplomatic ties with Israel.
Taboubi Monday told the national television that Tunisia is not a state of the U.S. for Washington to intervene in its internal affairs.
The UGTT leader also indicated that even if he does not agree with President Kais Saied on national issues, he concurs with him on sovereign matters.
Tunisia has slid into an unprecedented political crisis since July 25 last year after President Saied seized all major powers and sealed his grip on power through this year July 25 referendum, boycotted by the UGTT and majority of Tunisians.
Hood last week during a confirmation hearing before the Senate indicated that he will work towards the restoration of democracy in his host country and push for the establishment of diplomatic ties between Tel Aviv and Tunis.
"I would encourage Tunisian leaders to quickly restore a democratic government accountable to their people… I would use every tool of American influence to advocate for a return to democratic governance… In the midst of this political upheaval, I understand that the Tunisian military has remained apolitical and a professional force accountable to civilian leaders. I would work to maintain that, and seek new avenues of collaboration on U.S. security priorities," he told the senate.
"The normalization of relations with Israel, particularly through the historic Abraham Accords, has led to greater peace and security in the region and deepened the opportunities for expanding economic growth and productivity. I would support further efforts to normalize diplomatic and economic relations with the State of Israel in the region," he added.
US Secretary of State Antony Blinken further rubbed salt into the wound noting on July 28 that the U.S. demands rapid adoption of an inclusive electoral law that facilitates the broadest possible participation in the elections scheduled for December.
Tunisia has refused to thaw ties with Israel arguing that Palestinian cause is a cornerstone of its foreign policy.