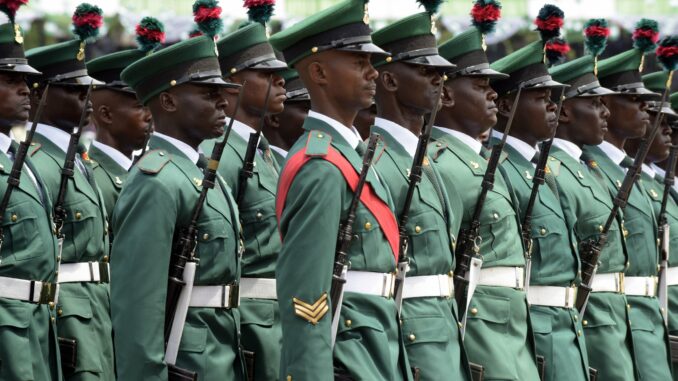 Nigeria's Chief of Army Staff has just carried out a major reshuffle of senior officers. With seven months to go before the presidential elections, insecurity remains a major challenge for President Muhammadu Buhari, who promised to put an end to the jihadist insurrection.
For the senior military hierarchy, the new reforms and appointments within the army are aimed at repositioning it to achieve operational effectiveness.
The changes affect some staff officers, general officers, corps commanders, commanders of training institutions, brigade commanders, among others.
Sadeeq Garba Shehu, a retired army officer, stresses that "this is an administrative change. It has nothing to do with army operations. But when you look closer at the list, you see a change in the movement of the general who was in charge of operations in Kaduna State. Kaduna State is among the states that have security problems. So, for me that is the only change."
The recent attack on Kuje prison, not far from the capital Abuja, followed just hours after an ambush on a security convoy of President Muhammadu Buhari in his home state of Katsina.
These two incidents come on top of the bloody rivalry between Boko Haram and the Islamic State group in West Africa, multiple kidnappings for ransom, not to mention separatist movements in the Niger Delta and the South East region. These are explosive mixes that reveal the extent of the security threat in the country.
Yahuza Ketso, a security expert, also doubts the sincerity of these changes within the army in the face of the situation on the ground. I don't see anything serious in these new reforms," he says. "But we give them the benefit of the doubt to see what happens.
Security remains a major issue in the 2023 general and presidential elections to elect a successor to President Buhari who, after two terms at the head of the country, can no longer run for the presidential elections.