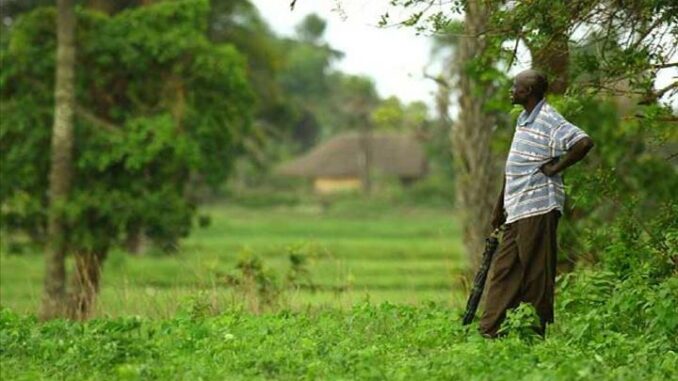 The signing of a peace agreement between the Senegalese state and rebels in Casamance is "an important step" towards ending the nearly 40-year conflict in the southern region of Senegal, a mediator has commented.
"This is an important step towards definitive peace. For nearly four years, the MFDC (the Movement of Democratic Forces of Casamance) has said it would lay down its arms but had never signed a peace deal with Senegal," former minister Robert Sagna, head of the Groupe de réflexion pour la paix en Casamance (GRPC), a mediator in the crisis in Casamance, told iradio (private).
The agreement was signed in Guinea Bissau by an emissary of Senegalese President Macky Sall and a rebel military faction led by Cesar Atoute Badiate, who pledged to lay down arms and work for the return of peace in the region, which is the scene of an armed rebellion led by the MFDC.
The contents of the deal, signed following mediation by Guinea-Bissau's President Umaro Sissoco Embalo, who is also the chairman of the Economic Community of West African States (ECOWAS), were not disclosed.
Rebel leader Badiate was sentenced in absentia in June in Ziguinchor, the main city in Casamance, to life imprisonment for murder and armed insurrection in connection with the January 2018 massacre of 14 men in the region.
Casamance, separated from northern Senegal by the Gambia, has been the scene of an old conflict since independence fighters went underground with rudimentary weapons after the repression of an MFDC march in December 1982.
The conflict, which claimed thousands of lives and devastated the economy, continued unabated. The Senegalese army has been conducting operations against rebel bases since February.