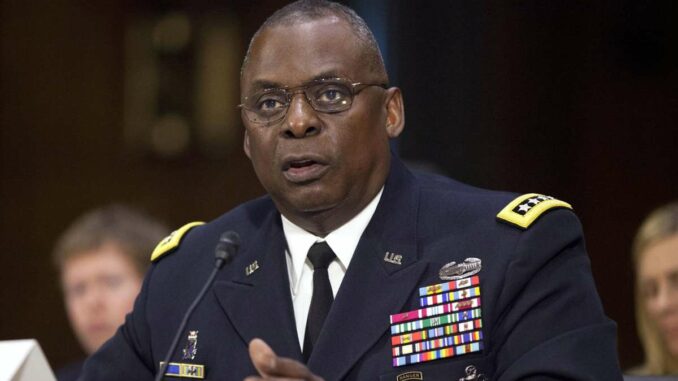 US Defense Secretary Tuesday condemned the degradation of democratic gains in Tunisia but ruled out interference in the internal affairs of the North African country.
Lloyd Austin was speaking at a leadership change ceremony of the AFRICOM, in Stuttgart, Germany. The head of US defense and security system was addressing several challenges including threats to democracy in Africa and China's expansion on the continent.
"You can see those headwinds in Tunisia, where people have inspired the world with their demands for democracy. Today, Tunisia's dream of self-determination is once again at risk. But the United States stands committed and supportive of our friends in Tunisia and throughout Africa as they work to forge an open and inclusive democracy," Austin said.
The remark is a veiled attack on Tunisian President Kais Saied who is currently doing a one-man show in the North African country which was considered the only success story of the Arab Spring that swept away several Arab autocratic leaders in 2011.
Saied bolstered his grip on power on July 25 through a referendum that adopted a new constitution rejected by vast majority of Tunisians who boycotted the voting process.
Washington refused to back the referendum and hinted at using its influence for the restoration of democracy but Tunisia slammed President Joe Biden's administration for interference in its internal affairs.