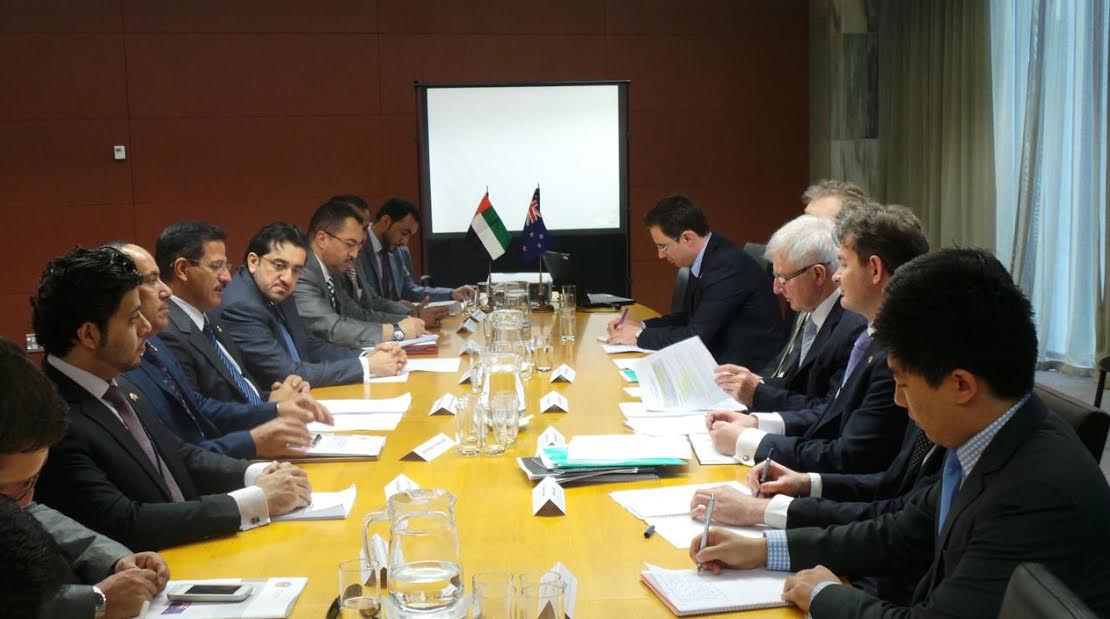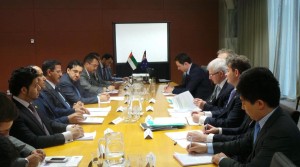 New Zealand's Minister of Trade, Tim Groser, is on a working visit to the United Arab Emirates and met with their Minister of Economy Sultan Bin Saeed Al Mansouri to discuss matters of mutual interest. Both sides are satisfied with the bilateral relations existing between them but will like to further enlarge its scope in trade, industry and investment. They met behind closed doors with several other authorities such as Mohammed Ahmed Bin Abdul Aziz Al Shehi, Under-Secretary of the Ministry of Economy, Abdullah Al Saleh, Under-Secretary for Foreign Trade Sector at the Ministry of Economy, several senior ministerial officials, and the delegation from New Zealand.
The discussions centered on the deliberations of the fourth session of their Joint Economic Commission which was held in October last year. Means of reinforcing their cooperation in tourism, education, health, small and medium enterprises, renewable energy and civil aviation were also part of the agenda. An agreement has been reached on ensuring food security and enhanced agricultural production.
UAE and New Zealand want to expand their mutual partnerships and they are hoping to exchange visits of business leaders in order to create a platform that will encourage commercial, industrial and alternative energy space in a bid to foster partnerships between entrepreneurs in the two countries.
Minister Groser urged the governments and officials of the public sector to benefit from the opportunities in mutual investment and joint ventures that the cooperation with the Emirates global trading partners will offer. He added that New Zealand has been recording an increase in foreign investments as hailed the openness and flexibility of its economy.
Sultan Bin Saeed Al Mansouri expressed satisfaction in the efforts made by the two countries to expand their ties.